Altar | 2015-?
Altar began life as a submission to the AMDC's 2015 Sight Unseen Offsite exhibit, "Curse the Darkness.," but has evolved into a series of concepts focused on "secular reflection."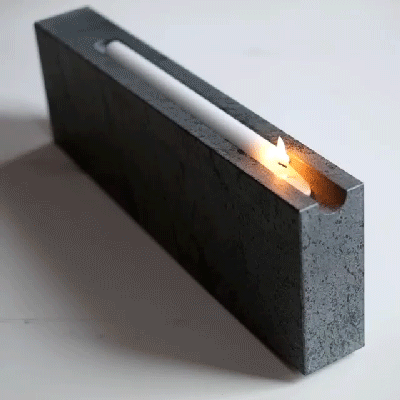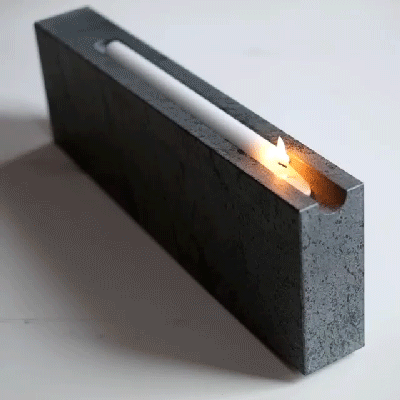 Altar I
-Soapstone
The first in the series, Altar I, was created in observations of the contemporary use of candles. In 21st century western culture, candles are no longer needed to provide light, but are instead used to mark special occasions. From birth, to courtship, to marriage, to death, candles play an entirely reflective role, bringing us up through their sacrifice.
Altar I pays homage to the lowly candle, forcing the user to not only interact with the candle for their own liking, but to ceremoniously lay the candle down after it has been lit. The unapologetically large and heavy soapstone candle holder, gives the candle the respectful and peaceful death it deserves.